Expedition to Alaska was one of our hardest undertaking. That was because of the state's localisation. However, the trip was also the longest awaited one because we have wanted to visit the 49th state of the United States since we were kids.
We were watching pictures from Alaska in magazines hoping to see with our own eyes a moose and grizzly one day.
And as it turned out, the day has come, even earlier then we supposed. I mean we've planned it for many years being aware that many years may go by until all of our 4 have vacation in the same time. And, very surprisingly it turned out that 2015 is gonna be this special year when all of us have enough time to do this great overdue journey! So we set off and headed for Alaska!
So, Alaska is this 49th state of America bordering with Canada and Russia. The state's territory is rather mountainous and it contains the highest point of North America – Denali (McKinley, 6194 m above sea level). To be honest, I don't know the words to say how beautiful is this wild place. So, as our anchorage we decided to choose Seward.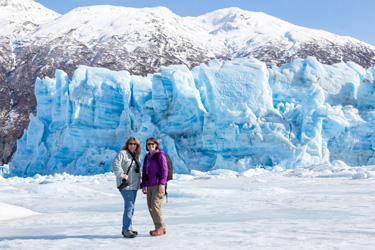 And that was the best choice as it turned out later. Guess there is no more amazing place in the world than Seward in Alaska. Indeed, this is Seward where the Alaska Sealife Centre has its base. And obviously, we must visit this incredible place. What we sow there I won't forget till I die! I guess we found there all the animal species that live in Alaskan waters or even more.
Well, we didn't suppose that such strange animals do exist! Almost 3 hours did we spend walking through the centre halls watching the incredible exhibitions and aquariums. Also, in Seward, we ate the best Salmon ever.