That is true that the best salmons and halibuts come from this part of the world, exactly. I wish I could take a little bit with me going back home but well… we have had to deal with that hoping there will be another chance to be there in the future.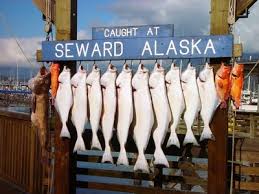 Not far away from the city of Steward there is a charming town called Whittier. The whole place is surrounded by mountains and glaciers. Once we got there we were really happy since it wasn't easy to get there.
We took the Alaska Railroad and the travel didn't take more thane hour. The views we could admire on the way were fabulous! Oh, maybe except almost 5 km of tunnel through a mountain. But anyways, this marina town is really worth visiting. Oh, though Alaska is totally not a tourist destination, you can still buy there souvenirs however.
In the town of Whittier there are plenty of gift shops and that kind of stuff. But what I was especially interested in were local restaurants. Obviously, we must try halibuts that the town of Whittier is famous for. And you know what? The halibuts were f*cking delicious, even better the Salmons in Seward!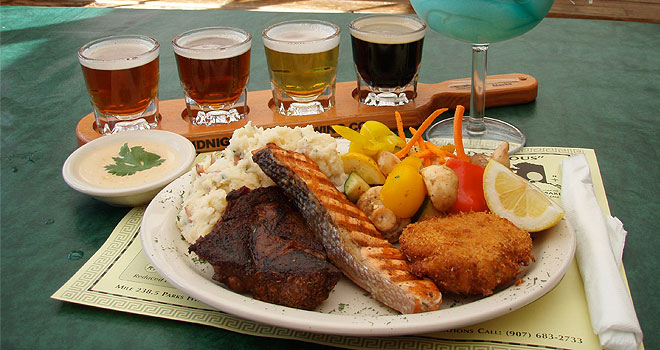 This is really incredible that what we eat daily is such a shit in comparison to this delicious stuff that Alaska has to offer. Well, of course we didn't sit all the time in the cities, no no. We were walking a lot out of the cities through unpopular routes so we had a lot of chances to see many wild animals like gambling mooses.
The views were incredible and breathtaking. We have never been so close to the nature before! Well, usually we travel to less known destination all over the world but trust me this is Alaska where you can truly feel the nature, and sense this totally wild atmosphere that you won't sense anywhere else!